September 27, 2020
How AI is Transforming Commercial Mortgage Loan Servicing

AI is transforming commercial mortgage loan servicing in a multitude of ways, allowing it to break free from old methodologies and enter an era of higher efficiency, speed, and accuracy, all at a fraction of the price and manpower employed previously.
The real estate industry has been one of the slowest to adopt AI technology. Conservative by nature and highly regulated, financial entities operating in the space are bogged down by manual processes, legacy technology, company culture, and a general lack of knowledge about the growth opportunities AI presents.
In an article that surveyed 200 senior executives from the U.S. mortgage industry, Forbes [1] found that 55% of respondents cited "building a business case for investing in AI technologies and capabilities" as one of the hurdles they face when it comes to integrating AI into their business processes, while 53% of respondents cited "understanding the breadth of opportunities presented."
The consensus, however, is that AI is here to stay, and companies that adapt to the change will emerge at the top.
Commercial mortgage origination has already begun to reap the benefits of AI technology – for more insight, see our article on how AI is transforming loan origination.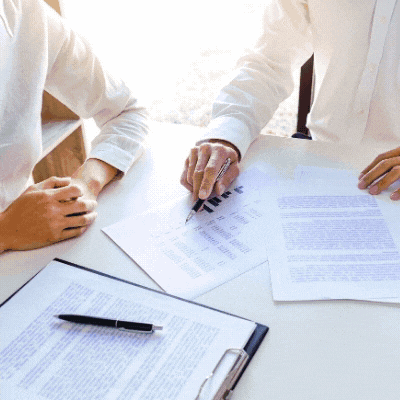 Conservative by nature and highly regulated, financial entities operating in the space are bogged down by manual processes, legacy technology, company culture, and a general lack of knowledge about the growth opportunities AI presents.
But what about the next step of the loan life cycle – servicing?
Companies such as Pacific Life Insurance, Hudson Advisors, and Jones Lang LaSalle, have begun to reap the benefits of incorporating AI into their processes, resulting in cost savings, 10x operational efficiency gain, and massive improvements in data accuracy, among others.
A global survey conducted by the Cambridge Center for Alternative Finance and the World Economic Forum [2], which included 151 respondents from 33 countries, found that a significant number of executives expect AI to "turn into an essential business driver across the financial services industry" within the next two years. Nearly two-thirds of the respondents anticipate employing the technology in "generating new revenue potential through new products and processes, process automation, risk management, customer service, and client acquisition."
AI is here, and the technology is transforming the industry. Even AI laggards acknowledge its importance and are preparing, if they haven't already, to incorporate AI into their existing systems and business processes.
AI solutions in loan servicing
Loan servicing involves many different steps and different people, running the full gamut of activities from the time the loan closes to the time it is fully paid off. These activities include sending monthly payment statements, payment collection, record maintenance, following up on delinquencies, approvals of lease changes, loan modifications, and many others.
During the Great Recession, numerous servicers found that their processes and systems needed to be overhauled to cope with the massive number of issues, such as loan delinquencies and foreclosures, that cropped up. Now, over ten years later, the process of loan servicing is once again being transformed by innovation.
Servicers are tasked with figuring out how to keep a loan performing. They decide whether or not to approve a forbearance or loan modification, facilitate a short sale or deed in lieu of foreclosure, or, at worst, an actual foreclosure. All of these functionalities depend heavily on the availability of accurate, real-time data to guide their decision-making.
Below are some of the benefits commercial loan servicers can gain by incorporating AI and its related technologies – such as machine learning and automation – into their operations.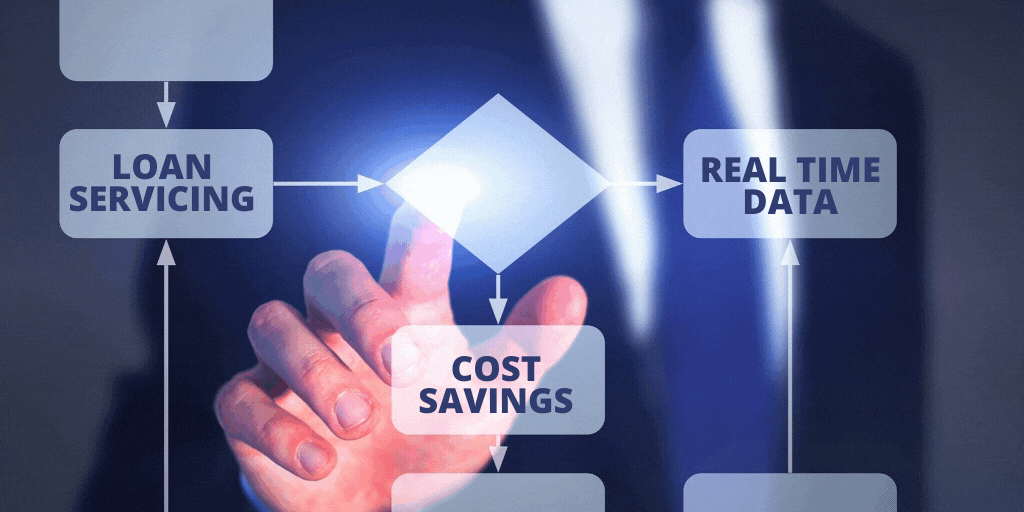 Cost savings, operational efficiency
Monitoring is a big part of servicing. Property financial and operating performance, compliance with loan covenants, and other loan terms, all of these need to be reviewed regularly.
Borrowers are required to submit a packet of documents to servicers, every month or every quarter, containing data pertinent to their mortgage. All that data needs to be processed and analyzed. Servicing analysts spend hours and days poring over a multitude of documents such as rent rolls, balance sheets, operating statements, budgets, payment reports, delinquency reports, and sales reports.
If a portfolio contains hundreds of loans, thousands of documents must be reviewed every reporting period. As a result, there is a significant amount of monotonous, repetitive, and time-consuming work that needs repeating on an ongoing basis.
The property financial documents that need to be processed in commercial loans tend to be extensive and can span anywhere from 30 pages to hundreds of pages. Consider, too, when a lender sells a portfolio of loans to a servicer – the number of documents that need to be processed can be amplified to the millions. Thus, servicing commercial mortgages and monitoring their performance tend to require significant effort.
Traditionally, analysts spent hours or days manually taking data from these scanned documents and encoding them into Excel spreadsheets and then into servicing systems. When tasked with processing a large portfolio of loans, an already challenging task becomes a mammoth undertaking.
Now, the most mundane and routine tasks such as data entry and initial data analysis can be delegated to machines. Tedious and time-consuming work is sped up with AI-backed automation, which allows for faster data processing, with its ability to ingest property financial documents in whatever form they come, whether it be a scanned document, PDF, Excel, or images.
SpaceQuant's system, for example, uses a variety of technologies to extract data, depending on the type of document, including OCR (optical character recognition) for scanned documents. It then runs multiple algorithms to understand the structure of the document and uses natural language processing to categorize and standardize data.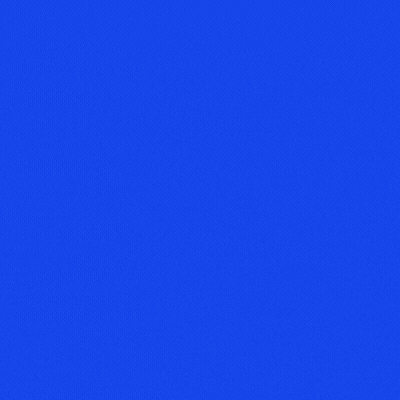 Tasks that previously took days, weeks or even months to complete in a traditional manual way can now be completed quickly using intelligent automation — productivity increases along with operational efficiency.
The data is automatically standardized according to a user-selected format, or chart of accounts, such as industry-standard templates CREFC (for CMBS), Freddie Mac, Fannie Mae, or any other custom chart of accounts. Then, the platform generates a real-time analysis of property financial and operating performance. Tasks that previously took days, weeks, or even months to complete manually can now be completed quickly using intelligent automation — productivity increases along with operational efficiency.
Customers report that an operating statement that once took 45 minutes to process now only takes five minutes or less thanks to automated workflows. This represents a 10x productivity increase and a corresponding potential cost reduction. Analysts are freed up to devote more time for higher-level work. For example, for a portfolio of 200 loans, you can replace one or two FTE (full-time equivalent) employees with automation, which represents $100,000-400,000 on a fully-loaded basis.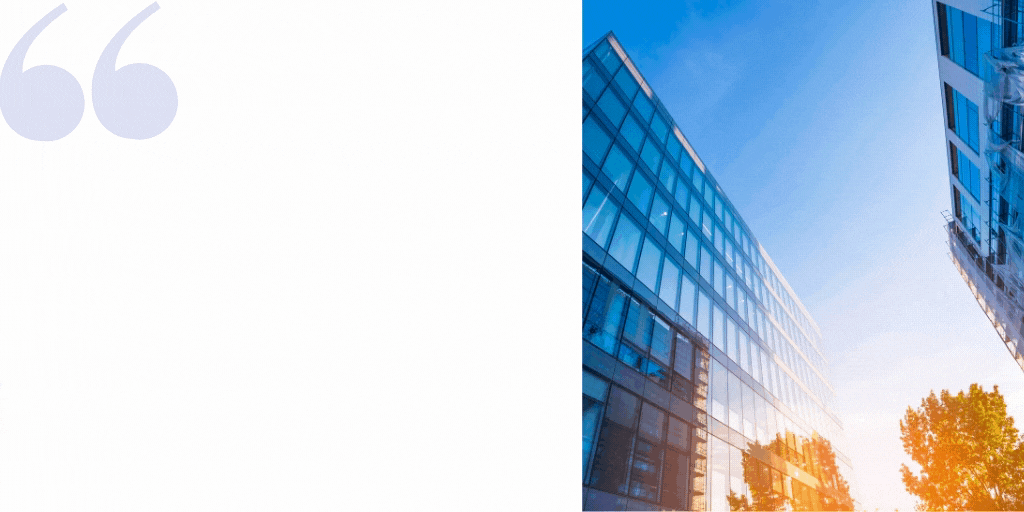 "Before, we looked at the financial statements and literally keyed in visually what we saw from the financial statements and then categorized them," said Kim Nguyen of Pacific Life Insurance, which services $23 billion in commercial real estate assets, in a National Real Estate Investor [3] article. "Now, we're able to have all that done via SpaceQuant [automatically]."
"As our commercial mortgage servicing portfolio continues to grow, we needed to find a platform to support that growth, without necessarily increasing our analyst group. We were able to achieve that for our CMBS loans with SpaceQuant," said JLL Director in Asset Management, Fernando Salazar. "The time to spread a property financial statement was reduced while increasing the quality and consistency, and allowing more time for a detailed analysis of the output…"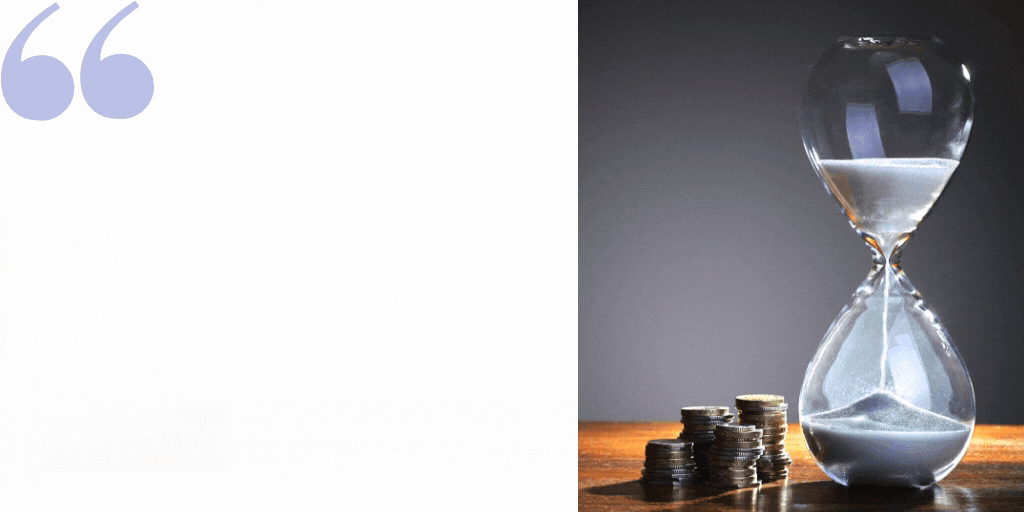 Speed of data availability
Due to the speed in which AI can process data, servicers and lenders can get analysis of property performance in real-time as opposed to the days or even months they had to wait previously. This is critical in today's fast-changing world. The faster a servicer or lender gets precise information on property performance, the faster they can react to save from potential losses or maximize returns for the lenders they service.
In the CMBS space, SpaceQuant customers get access to detailed property data three months before the rest of the CMBS market can. This is especially critical in times of duress when the volume of non-performing assets tends to multiply. Access to accurate and real-time information allows lenders, servicers, and asset managers to make timely decisions and mitigate risk.
Improved Accuracy and Quality of Reporting
Poor data quality is one of the issues that many lenders and investors have with their servicing providers. Inconsistency of data categorizations and calculation errors makes it harder to analyze property performance, see trends and issues, and make correct decisions. These issues are minimized with AI. Machines are more consistent in how they process information such as categorizing income statement line items, and as a result, the quality of data is significantly improved.
AI analyzes property financial documents and provides insight based on the information it gleans from such reports. It can identify anomalies and, through a system or warnings and reconciliations, alert analysts of such events. SpaceQuant's system runs multiple algorithms and, based on its understanding, recalculates total revenue, and net operating income (NOI). The system compares recalculated numbers to the original document, and any anomalies are highlighted for adjustment or verification.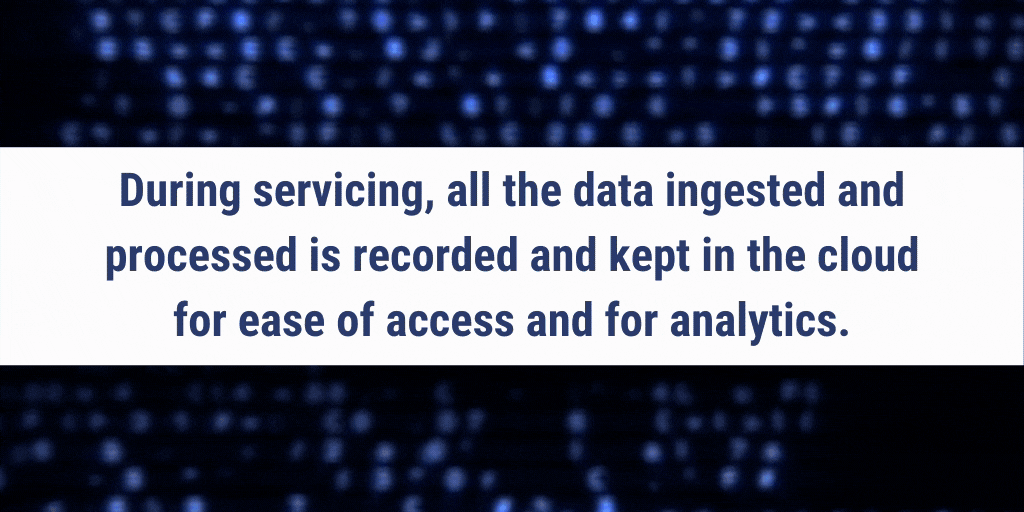 Importantly, every data point is easily traceable to its location in source documents, which makes it easy to reference the source data and is a tremendous help in auditing and compliance review.
During servicing, all processed data is recorded and kept in the cloud for ease of access. Because machines do most of the work, the risk for human error and bias decreases significantly, but when errors and anomalies occur, it is easy to look back and identify the source, spot when it transpired, and who was involved.
Transparency
Advances in technology have transformed data presentation and enabled the creation of dashboards and data visualizations in real-time, all of which can be easily shared with clients to demystify the process of property and portfolio analyses and reconciliations. This transparency establishes trust and builds loyalty in customers because they have more involvement and can check and verify each record.
This level of transparency also eliminates the need for shadow servicing as lenders no longer have to perform a duplicate analysis of property performance to verify the quality of the servicer's report. The lender can now see where every number comes from, how it got calculated, and directly trace every number to its original spot in the source document.
Transparency builds trust, increases customer satisfaction, and enhances compliance; it also saves time and money for the servicer and lender, as well as enables better decision making at all levels.
AI-powered Real-Time Property Analysis
With an AI-enabled cloud-based platform, servicers can perform powerful analysis that is not possible to do manually. For example, lenders can instantly see their exposure to a particular tenant and quickly spot where there is a higher risk of tenant non-payment or bankruptcy.
Lenders can also search for specific tenants across their whole portfolio to see where they have leases and on what terms – all of this can now be done in seconds and can help servicers make fast and accurate decisions on any significant lease modifications requested by tenants.
Similarly, servicers can see exposure to specific industries by loan or by portfolio. For example, the oil industry is being negatively affected by depressed oil prices.
With SpaceQuant, analysts could easily see where they have exposure to the oil industry and design proactive measures to mitigate risk.

An automatically generated lease expiration schedule for a loan or a portfolio is another highly popular feature of the software. It enables a servicer to see where the largest roll-over risk is in the portfolio – by property and by tenant.
These are just a few examples of the power of AI in commercial real estate loan servicing. AI can process information at a fraction of the time it takes a human being to uncover potential red flags such as anomalies in financial statements or property performance issues.
The data platform also aggregates information about the location of the property and the local market – to put all analyses in context. The aggregated data comes from a variety of sources – traditional sources, such as demographics or business statistics, as well as alternative data, such as foot traffic based on cellular data and the latest job listings statistics – to deliver hyper-local market and property data for a holistic view of the property and its market.
This functionality helps analysts get a clearer picture of the property, its potential, and pitfalls, and better analyze external risks, facilitating better decision-making regarding the property and the loan.
Conclusion
There are many use cases for AI in servicing, and one of the most powerful is the ability to deliver fast, proactive solutions. We are already seeing how servicers, lenders, and borrowers are benefiting from the technology, including cost savings, 10x operational efficiency gain, real-time availability of data, dramatic improvements in the accuracy of data, and prescriptive and predictive analytics impossible previously or which took months to complete.
AI applications in servicing are still new and implemented by only a few early adopters/ visionaries. However, given its vast impact and excellent results, in the near future, AI applications such as SpaceQuant will become a norm that lenders and investors expect from their servicing providers.
With the data now available to the servicer and the powerful AI functionalities at their disposal, it is easy to graduate from reactive service to predicting the borrowers' and lenders' needs before they occur, ensuring better loan performance and results.
Harnessing the true capabilities of AI can be transformative. AI and its related technologies, such as machine learning and intelligent automation, combined with the flexibility, ease of access, and scalability of cloud computing, produces a set of powerful tools that can transform your businesses.
Experience how AI can transform your business, request a demo today.
---
Sources:
[1] Forbes, Digital Lending: Key Takeaways On The Rise Of AI In The Mortgage Industry
[2] Cambridge Center for Alternative Finance and the World Economic Forum, Transforming Paradigms, A Global AI in Financial Services Survey
[3] National Real Estate Investor, Where Do CRE Lenders See the Greatest Potential for AI?