May 3, 2022
MBA Technology Conference: Key Takeaways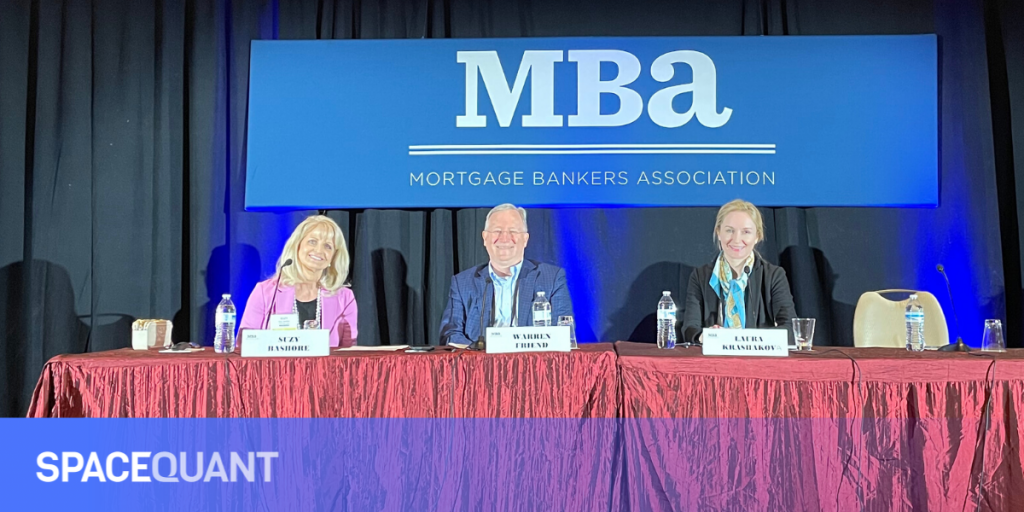 The COVID-19 pandemic transformed the commercial real estate industry. It forced several businesses to change the way they do business and pushed them to undergo a digital transformation and find solutions online to stay competitive. Throughout the evolution of the pandemic, the need for upgraded operations became critical.
Automation and digitalization have become necessary within the industry in order to stay competitive. Yet, the challenge still seems daunting to many companies.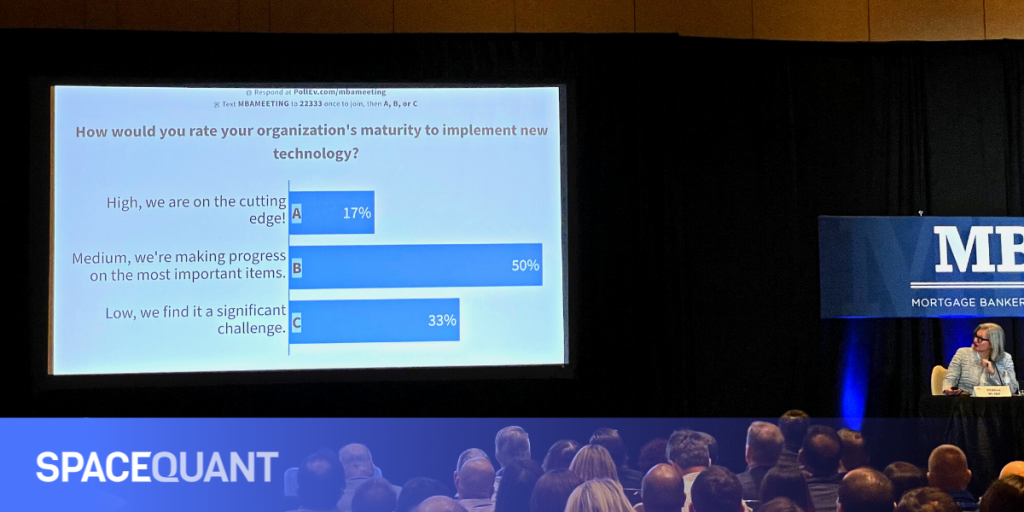 To further discuss this issue, Mortgage Bankers Association invited SpaceQuant as a panelist for the Technology Solutions Conference in Las Vegas. SpaceQuant was able to share some key insights regarding Document Management and Automation in CRE Finance.
Here are the three key takeaways that spurred from this discussion:
1. Data Advantage
Laura Krashakova – CEO of SpaceQuant, was asked about the driving force for automating processing documents and how companies can benefit from it.
In commercial mortgages, the main benefit of automation is not only speed and efficiency but the wealth of collected data which creates a core competitive advantage – even for small lenders. 
There is a misconception that small lenders do not need automation, but that has been debunked. A small lender with a geographically concentrated deal flow may see more deals than others within their coverage area.
With automation, the lender can effortlessly collect and leverage all data that the lender needs for ultra-fast confident decision-making. They can be more aggressive with terms for attractive deals and reject unattractive deals from the start, saving on origination costs.
2. Automate and Digitalize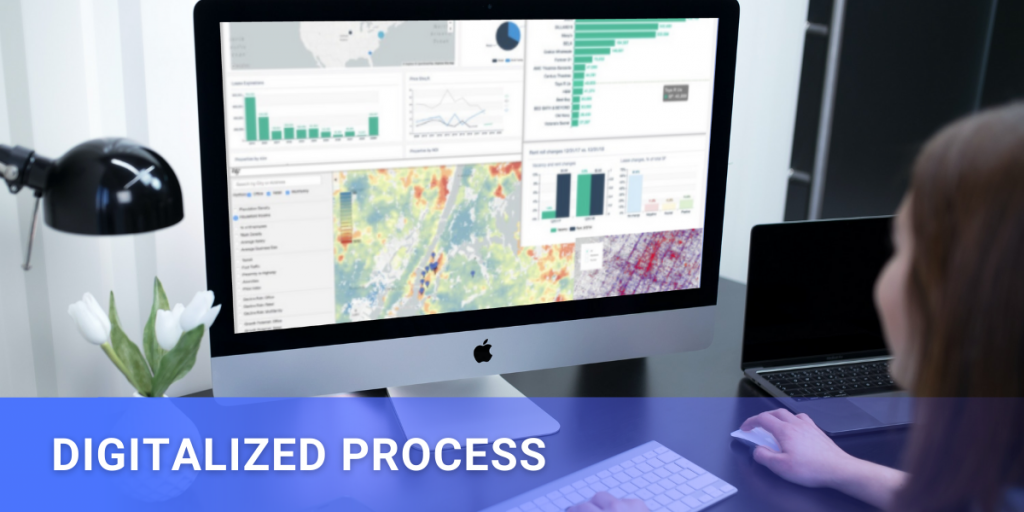 Automation and digitalization of document processing streamlines digitalization to the rest of the lending process and organization as a whole.
The commercial lending industry may be relatively slow in its digitalization progress, but it must ultimately accept that all businesses, including lenders, will become tech-enabled businesses.
Having everything centralized in one place not only improves workflow but allows little room for error. This will help drive efficiency and accuracy throughout the process.
3. Digital Way of Building Relationships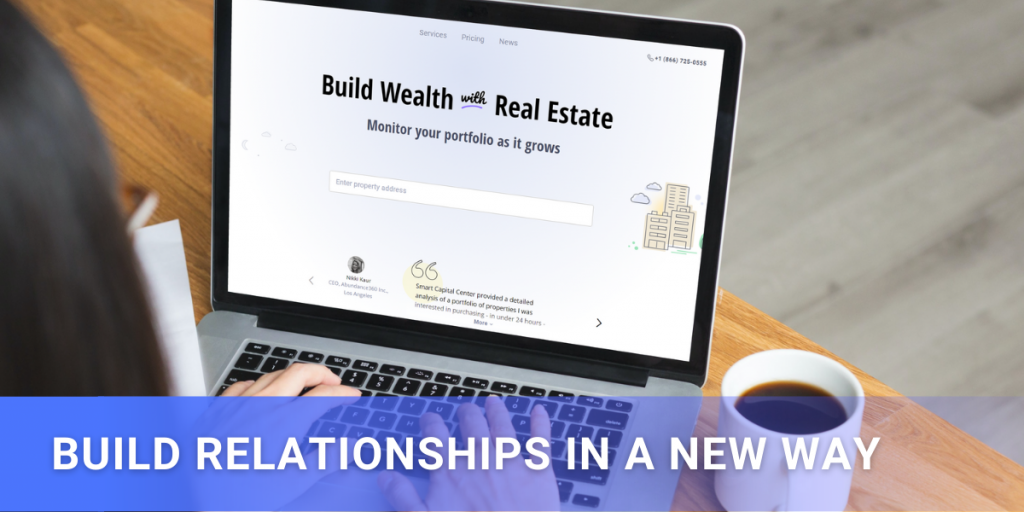 Borrower portals are the new digital way of building relationships with borrowers. 
Spurred by the COVID crisis, all communication between companies and their customers became digital. In-person relationships were forced to move online. This created a need for a better customer experience in order to retain clients. Borrower portals enhance communication and customer loyalty by creating flawless communication all in one place.
Clients increasingly prefer new-generation portals with powerful analytics and rich services. Analytics and extensive service allow clients to fast-track their investment process and focus on looking for more investment properties to add to their portfolios.
Biggest Operational Challenges and Opportunities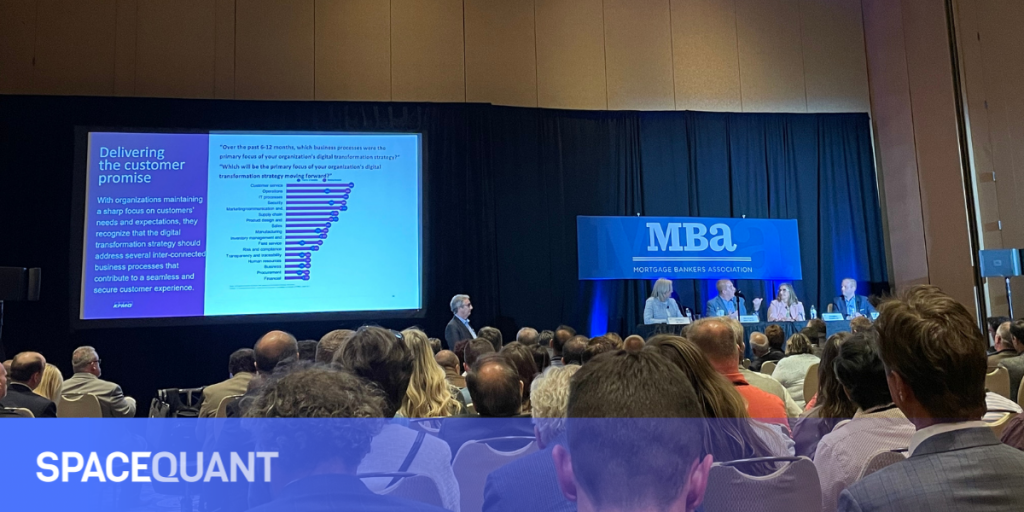 Challenge: Too Many Providers are Over-Promising
There may be a lot of players offering document automation solutions. However, as the saying goes, "In France, there is a croissant, and there is a "kwa-sun."
Having a tool that can automate and analyze bank statements is one thing, but it is a totally different process to understand the retail rent roll.
One challenge the industry is facing is too many providers are over-promising and under-performing. As companies try to navigate and source the best solutions, they are overwhelmed with the number of tools that can "fix their problem." Providers are saying they can do certain functionalities, but in reality, cannot.
The saying goes, "Jump, then build a plane on the way down." This doesn't always work though. If the software is too complex, the solution can't be built quickly, and the providers can't deliver. This creates frustration amongst companies and their customers.
Lenders who wish to automate and digitalize need to understand the market offerings and look for credible software providers. Then they can talk and test with their teams before full deployment of the technology and make sure that the digital transformation they have opted for ultimately works for their clients.   
Challenge: Document Aquisition Process
A bigger challenge for lenders is getting the documents from their clients in a timely manner. Automation is not only about document processing but how you receive and handle the documents. It is crucial to have a secure location to upload the documents and have an open line of contact with the borrower.
The adoption of a borrower portal is even more difficult. Only about 50% of borrowers actually embrace the new workflow. Most of the borrowers continue doing the same process as before and sending the information through email.
Solution: A Borrower Portal that Offers More
SpaceQuant has developed a new version of a borrower portal, which serves as a two-way communication between the lender or asset manager and the borrower. Our platform benefits all parties as they can leverage information to scale their business.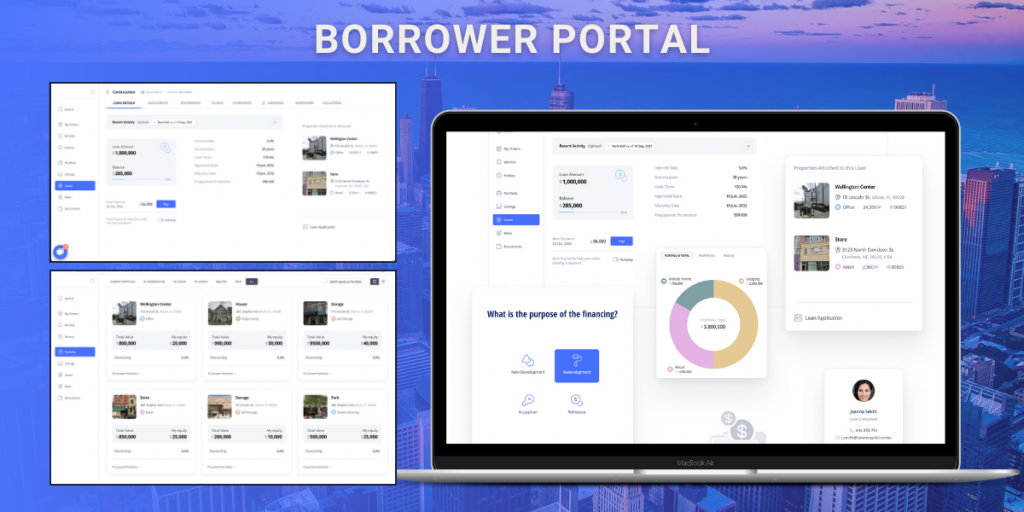 The borrower portal is also an intelligence tool for property owners to unveil the risk of the property and understand the opportunity within the market space. Borrowers also utilize the platform to analyze the property and the market.
In order not to be left behind, companies have started integrating automation and digitalization into their workflow. Choosing the right platform like SpaceQuant, not only solves a lot of inefficiencies of businesses but also ensures its competitive edge.
With SpaceQuant's AI-powered platform taking automation and digitalization further, companies are able to transform and compete in the evolving market.