May 7, 2021
How AI could transform hotel lending and servicing in a post-COVID-19 world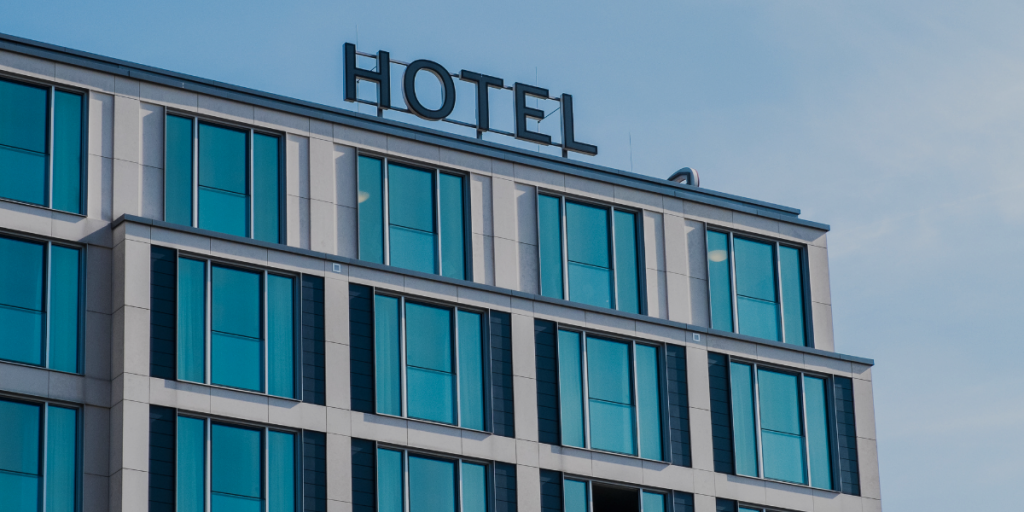 The adoption of AI will help hotel lenders and servicers take advantage of the expected surge of demand as international travel borders start to reopen.
---
The COVID-19 pandemic has disrupted the businesses of the players in the hotel property investment space, from owners to lenders and servicers. The U.S. hotel industry is one, if not the most affected industry amid the outbreak — still, while the past year has been the worst year on record for U.S. hotels, recent months have started to show green shoots.
Recent figures from the Transportation Security Administration have shown over one million airport screenings daily. While these numbers are still below the levels seen pre-COVID-19, they indicate the looming resurgence of travel, especially as the development and the rollout of the vaccine continue across the country.
With the expected recovery in travel demand, the next few months will certainly be a challenging period for lenders and servicers. Will they be able to keep up as more hotel owners and investors reach out for financing? How can adopting AI technology help them?
How did the COVID-19 affect the hotel markets?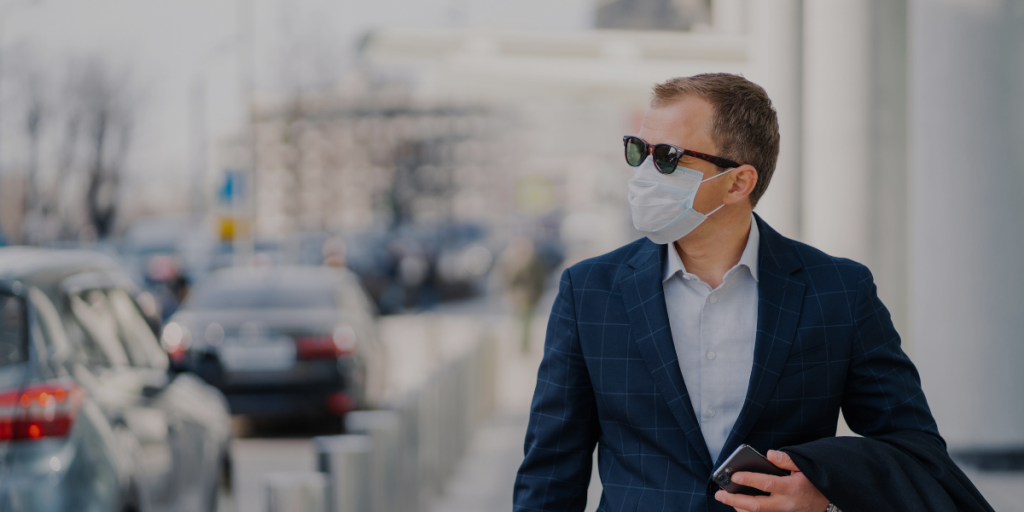 A recent report from STR showed that over the year, the hotel industry has registered record-high declines in three key metrics. Occupancy went down to 44%; the average daily rate (ADR) dropped by 21.3% to US$103.25; and the revenue per available room (RevPAR) slumped by 47.5% to US$45.48.
Furthermore, the industry has registered a new record of unsold room nights at 1 billion, surpassing the previous peak of 786 million during the recession in 2009. Of the major markets in the U.S., only the Oahu Island in Hawaii posted an ADR above US$200 even after posting the steepest decline in occupancy from 53.7% to 39%.
The pandemic also had a substantial impact in the industry workforce. A separate study by the American Hotel & Lodging Association (AHLA) revealed that the industry workforce has lost 4 million jobs. Citing figures from the Bureau of Labor Statistics, the AHLA study said the accommodations sector faced an 18.9% unemployment rate.

Where are the bright spots for the hotel markets?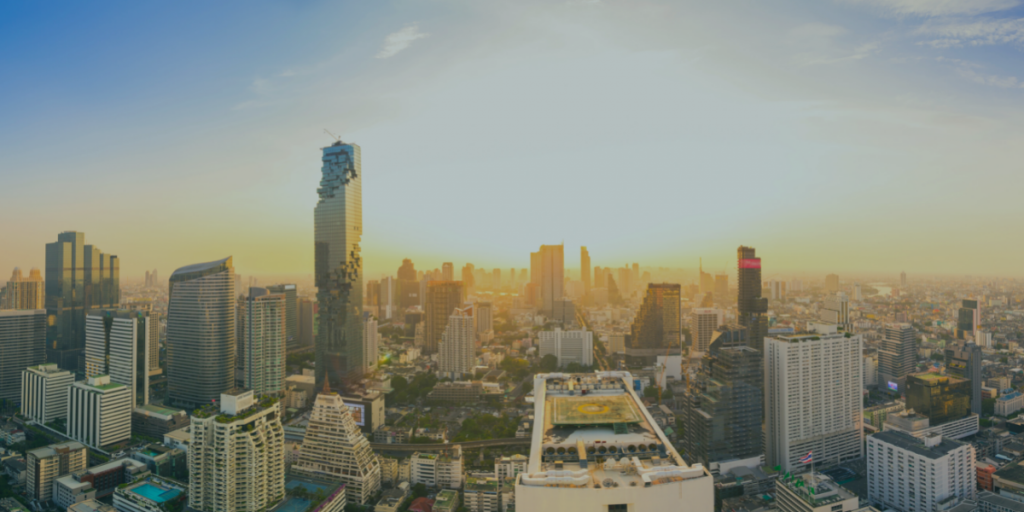 Despite the doomsday conditions of the hotel industry, some areas remained stable and steady. In fact, almost half of interstate and small metro locations posted up to 70% of their RevPARs compared to their performance in 2019, according to STR. Furthermore, close to 20% of properties increased their ADRs and occupancy last year.
The study also pointed to the stellar performance of top-performing submarkets. For instance, the Upper Peninsula submarket in Michigan was able to hit 90% of its 2019 RevPAR performance last year. This could be due to the new record for visitation at Pictured Rocks National Lakeshore, which welcomed around 1.2m people last year.
Some luxury hotels were also able to weather the impacts of the pandemic and retain their rates as demand from transient travelers remained. Luxury accommodations in Scottsdale Arizona, for example, managed to report an 11.4% increase in rates over the past year. This feat was possible as they were able to remain open amid the pandemic. The luxury segment increased their rates by roughly 20% during over the summer of last year, a time when 70% of all demand came from transient travelers.
Another factor that contributes to a positive outlook for the hospitality sector is the limited supply of rooms. It is typical for the sector to report declines in room construction during economic downturns, resulting in an increase in abandoned projects. This could potentially help hotels as markets with less supply can typically recover in less than two years.
Where is the hotel market currently going?
The U.S. Construction Pipeline Trend Report by Lodging Econometrics (LE) showed that during the fourth quarter of 2020, there were 5,216 projects hotel projects with 650,222 rooms. This included ongoing constructions and those that are expected to commence in the next 12 months. While these numbers are down on a yearly basis, they remain stable considering the impacts of the COVID-19.
New York City was able to regain its position as the busiest market for hotel construction. During the last quarter of 2020, the city had 150 projects/25,640 rooms under construction.
Los Angeles followed with 148 projects/24,808. Dallas came in third with 147 projects/17,756 rooms. Atlanta reported the highest number of rooms with 19,863 for 140 projects. Completing the top five was Orlando, which hit a new record with 112 rooms and 19,764 rooms.
During the quarter, some markets announced more than 10 new construction projects, with Orlando and Miami each unveiling 18 projects with respective rooms of 4,806 and 2,756. New York also announced 17 projects with 2,700 rooms.
Overall, the top 50 markets opened the doors for 399 hotels with 52,581 rooms last year. Based on LE's forecasts, another 509 projects with 66,475 rooms are expected to open this year, and 575 projects with 71,025 rooms in 2022.
The investment landscape of the global hotel industry over the past year was quite muted. Deals that were able to push through were all already underway prior to the shutdowns due to the pandemic.
Lenders were able to extend a helping hand to hotel owners by granting forbearance agreements. This flexibility has prevented many hotel owners from putting their properties up for sale.
What drove transactions over the past year were private equity groups and institutional investors. They accounted for 54% of the total transactions globally. During the year, the strategies of these investors shifted to acquiring assets in less dense markets and resorts. In fact, 21% of investment activity was located in resort markets. This was twice the share recorded in 2018.
What benefit does AI bring to hotel lenders and servicers?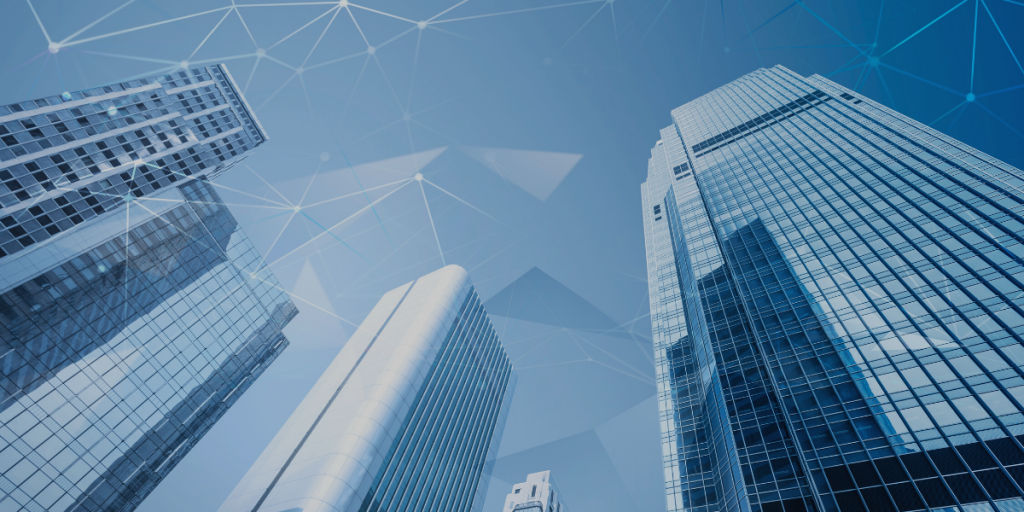 The rosy outlook for the hotel construction sector should encourage lenders to look for opportunities to boost their presence. As the competition for hotel financing heats up, it has become a must for lenders and their servicers to get ahead of their peers, especially in improving their processes.
While it is true that the adoption of technology has not been as rapid as it could have been in the real estate industry, some players are already rolling out solutions that can help address pain points in processes for consumers and businesses.
As with other segments of lending, the hotel financing space relies heavily on data in assessing risks. However, hotel financing has a more complex structure than that of any other type of real estate financing. A hotel's value does not only rely on its location but also on its active operating business. Economic shocks brought about by global events such as the COVID-19 pandemic makes risk-assessment in hotel financing more complicated.
When done manually, hotel lenders' risk-assessment process becomes tedious and time-consuming — an individual will have to sift through hundreds of documents submitted by the borrower, which will then be passed to another individual who will do all the crunching of data and analysis. Given the fast-paced nature of the lending in a competitive environment, lenders and servicers could not afford to miss out on possible clients due to inefficient systems in place.
This is where AI technology comes in. An AI-powered platform or an automated technology for analyzing hotel financial documents would be able to provide the much-needed boost for lenders and servicers to identify, analyze, alleviate, and monitor risks in their portfolios especially amid challenging market conditions.
SpaceQuant's AI-powered automation and decision platform, the world's first, eases the process of valuing and monitoring the performance of hotel markets. In a nutshell, SpaceQuant's AI software makes it possible to process financial data in real-time and provide an accurate and comprehensive analysis in a short amount of time.
AI helps hotel lenders save on monitoring costs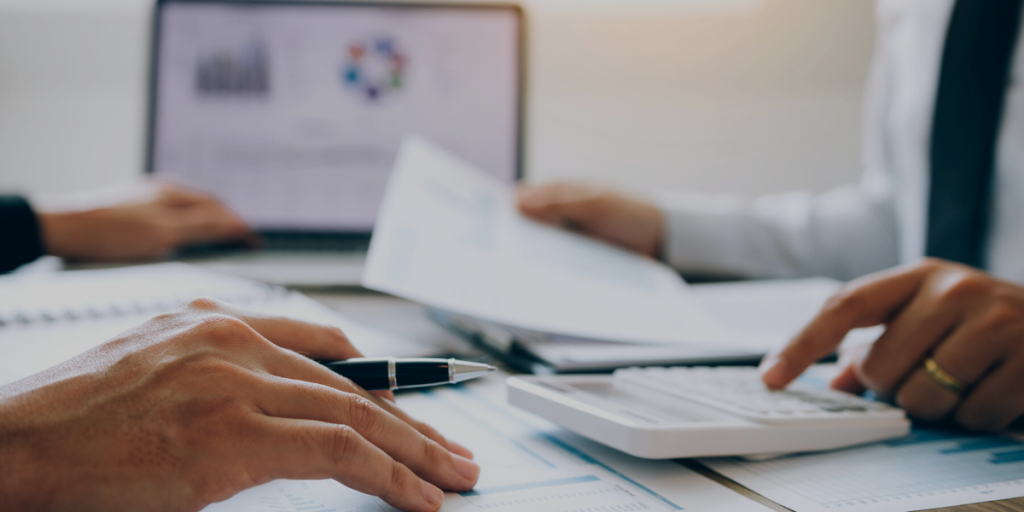 Given that monitoring is a significant part of servicing particularly in the hospitality space, lenders and servicers need to find a way to crunch data from huge piles of documents to be able to review risks and performance. The length of time spent on manually analyzing and monitoring data can substantially add to the overall costs lenders and servicers incur.
Hotel lenders and servicers can greatly reduce monitoring costs by embracing the AI technology. Utilizing AI will be able to reduce the amount of time needed to process as it takes care of the most mundane and routinary tasks of data entry and initial data analysis.
Not only does AI expedites the loan origination process, it also reduces the danger of human error. One slight misrepresentation and miscalculation could mean a substantial loss for banks and servicers. The ability of AI to be adaptable and expand its scope can address potential errors and issues immediately, preventing any material risks.
Hotel servicers, for instance, can easily take advantage of SpaceQuant's technologies to extract data and run an algorithm, allowing them to organize and categorize the financial documents sent by the borrower. This will help them make clear analysis about the risks associated by the hotel property, including its performance, the market value of the property, and its capital growth.
AI allows hotel lenders and servicers focus on high-value tasks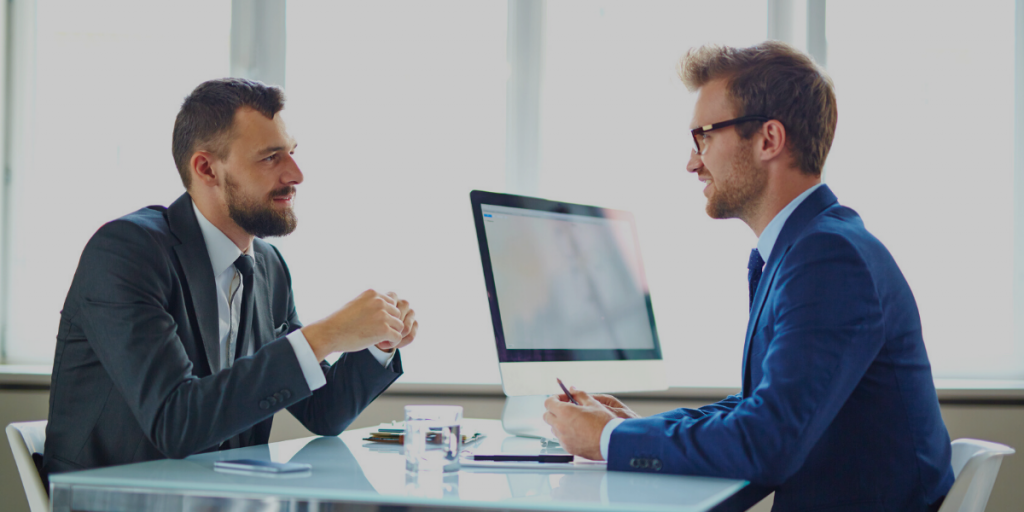 AI's algorithm takes care of initial analysis and produces data sets that are already categorized. With initial processing times reduced, servicers and lenders can focus on critical underwriting instead of data entry.
Using an AI-powered platform enables analysts to focus on high-value tasks, which involve examining potential red flags, uncovering trends, and making performance predictions. This is crucial particularly for the hotel property sector, whose performance often depends on factors that are more volatile than those in the residential property segment. Due to the swift access to aggregated data, lenders can act quickly on risks, mitigating any potential losses. On the other hand, the quick turnaround of reports can also help them maximize returns.
AI sets up a one-stop shop for data and information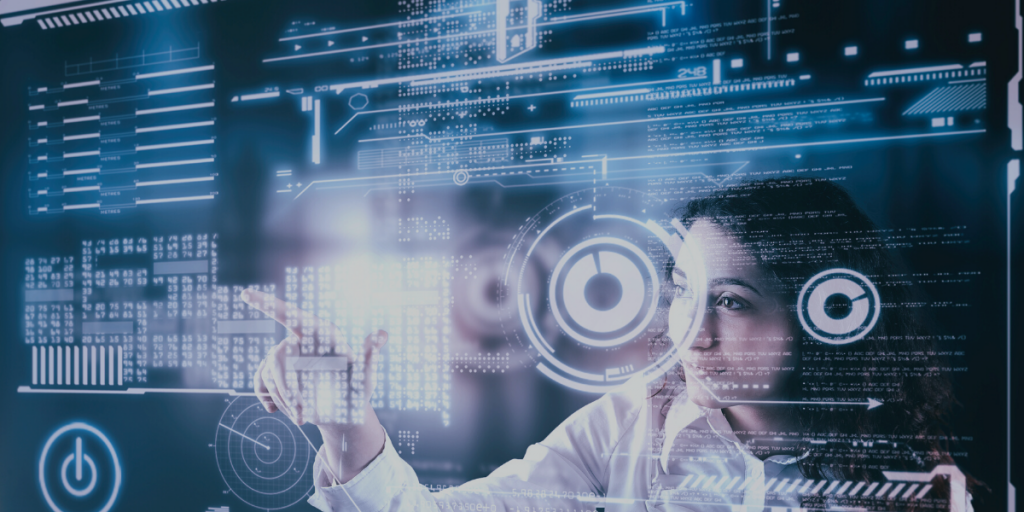 AI allows for the aggregation of external data, which is necessary for property and market analysis. For instance, SpaceQuant's platform hosts metrics on more than 120 million buildings and locations. It provides a one-stop-shop for market information and applies predictive modeling to evaluate the possible performance of properties.
With this breadth of data available, hotel lenders and servicers can conveniently analyze metrics such as demographics, foot traffic, state of infrastructure, and local economic performance. SpaceQuant's AI-powered platform can also flag external factors that are likely to impact the performance of a particular hotel market. For example, a slowdown in business activity in a certain locality could significantly impact the operations of hotels in the area. On the other hand, growth in infrastructure investment in a market could potentially boost the performance of hotel properties. With the data produced by the AI platform, lenders and servicers will be able to ascertain whether the hotel is likely to go under stress or pressure.
The uncertainties of the COVID-19 pandemic in the commercial investment space have led to the rise in the demand for accurate and real-time information, especially from lenders and investors who are worried about the potential losses they could incur. Leading lenders and servicers in the US have started leveraging the technology to help them make data-driven and informed decisions. This previously published guide goes in-depth about how AI transforms the loan origination process in commercial property lending.
Lenders and services that are aiming to transform their businesses should consider exploring the use of AI, machine learning, and automation. Harnessing these powerful and transformative tools can transform their businesses and help them gain advantage over their contemporaries in the hotel lending space.